Palmer Griffith ALT
Assisted Lymphatic Therapy in Nashville, TN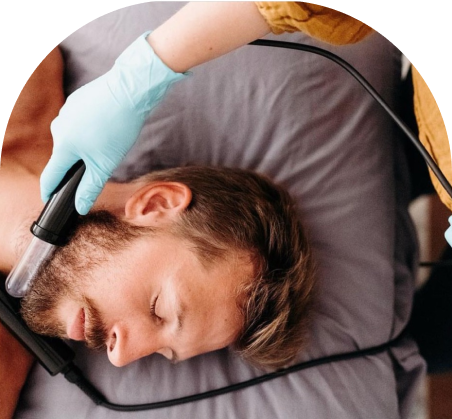 What is ALT
A full-body treatment to help rid the body of inflammation and toxins, as well as boost the immune system
The lymphatic system works in tandem with the cardiovascular and immune systems in order to rid the body of inflammation, support the immune system, and naturally detox the body. 
Similar to traditional lymphatic massage, Assisted Lymphatic Therapy is a gentle, light touch, non-invasive technique to stimulate proper flow and drainage of lymph. ALT is performed with a machine using a combination of vibrational, light, and electrical waves to help stimulate flow by causing dissociation of proteins trapped in the interstitium.
Book A Session
Benefits & Conditions
Conditions that may benefit from ALT
Weakened Immune System
Nutrient Circulation
Lymphedema
Lyme Disease
Post-surgery Swelling
Inflammation
Cancer
Supplement Absorption
Anti-aging, cellulite, acne
Stretch marks, burns, scars
Chronic pain
Fibromyalgia
Sinus Drainage
Edema, Excess Water Retention
Thyroid Diseases
Fibrocystic Breasts
How It Works
Breaking up congested lymph and inflammation to allow it to flow freely
The Circulatory System has two parts: the Cardiovascular System and the Lymphatic System. The Cardiovascular System has the heart to act as a pump to move blood throughout the body. However, the Lymphatic System does not have a pump to move lymph. The combination of electricity, light, and vibrational waves from the XP2 machine stimulates the lymphangions, which are spiral-like muscles around lymph collectors that act as a pump of the lymphatic system, causing lymph to move naturally throughout the body.
Learn More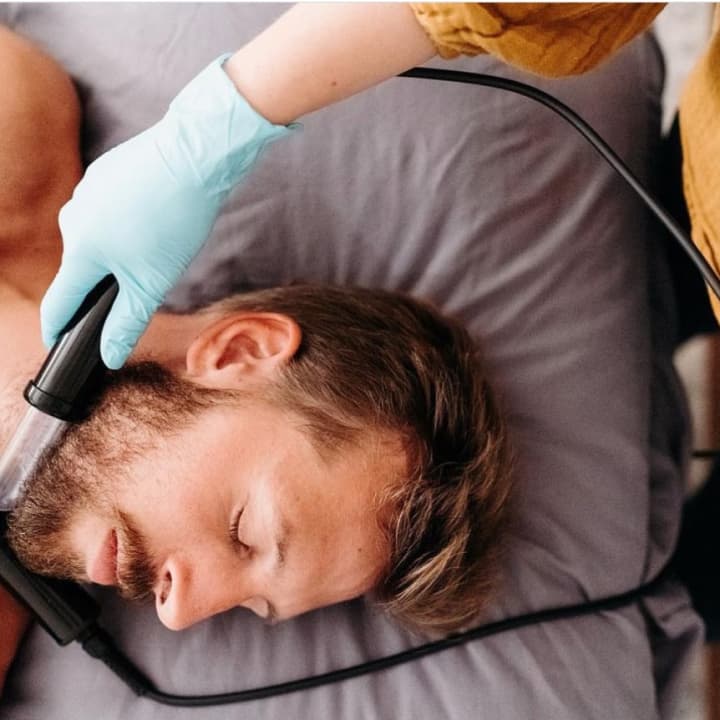 Your Therapist
About Palmer
Palmer Griffith is originally from Northwest Arkansas and has lived in Nashville, TN since 2011. She received her Bachelor's Degree from Belmont University and is certified by the Foundation for the Advancement of Energy Medicine Technologies to administer Assisted Lymphatic Therapy. Palmer received training from Rightway Health and Wellness in Canton, GA, and was instructed by Lauren Odom and Jennifer Gramith, who co-invented the XP2 machine. Palmer currently practices Assisted Lymphatic Therapy at East Nashville Chiropractic in Nashville, TN.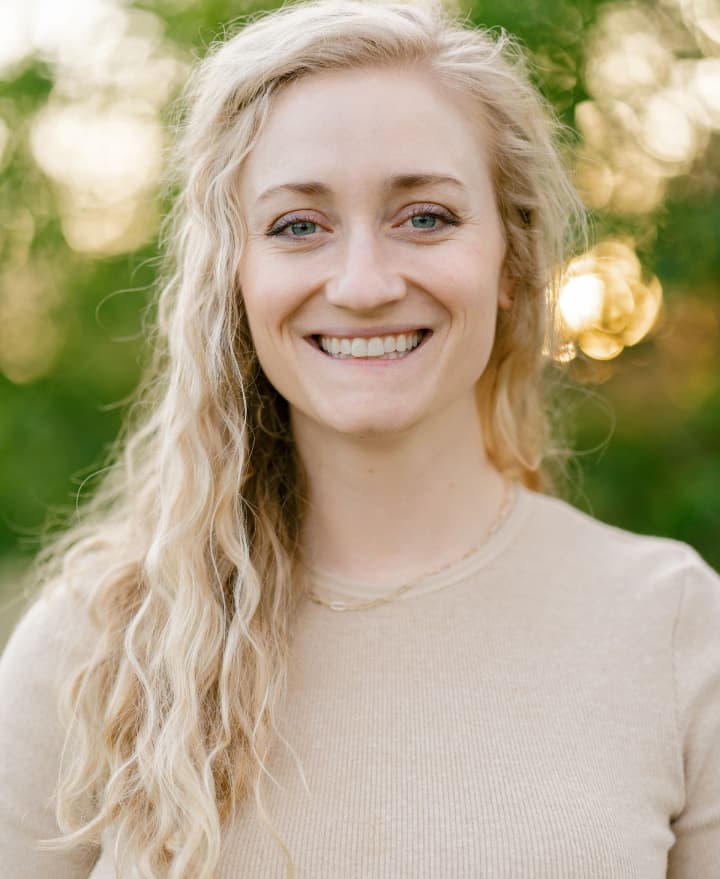 What Happens
What to expect during your session
Assisted Lymphatic Therapy sessions are similar to receiving a massage, but instead of using her hands, Palmer will gently glide the transmission heads of the XP2 machine over your skin. The entire session is light-touch and non-invasive.
Sessions last about an hour, and you can expect to leave feeling relaxed. Some people experience detox symptoms after a treatment, which is completely normal.
Book A Session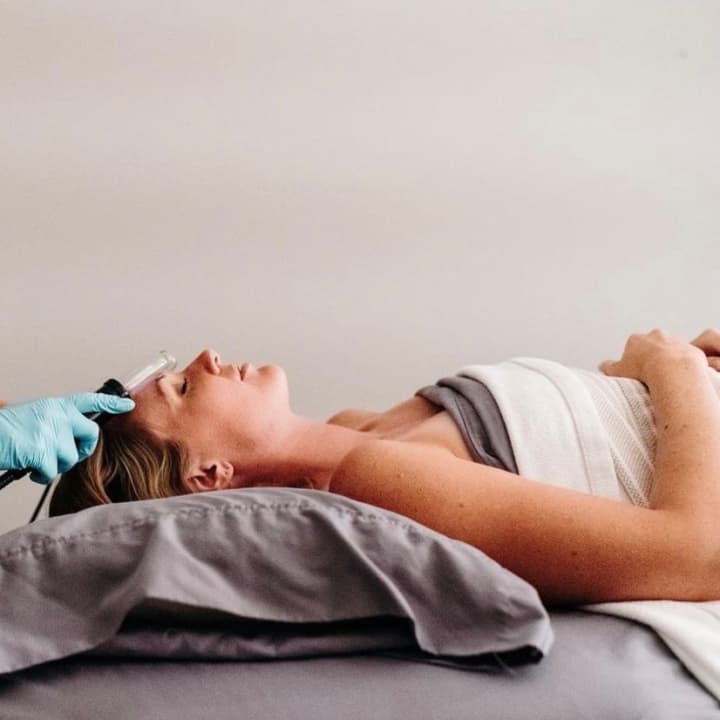 Frequently Asked Questions
Single sessions cost $140. There are packages available upon request for clients needing to come weekly or bi-weekly:
4 Package Discount: $499 (>10% Off)
8 Package Discount $949 (>15% Off)
Must all be used by the same person
Package of 4 must be used within 8 weeks
Package of 8 must be used within 16 weeks
No refunds
Sessions typically last around one hour.
The number of sessions required varies depending on the client. Some clients who are dealing with more acute issues may come weekly for 4-8 weeks, while others may come monthly for maintenance to help with overall wellness. There are packages available for clients who may require weekly sessions.
I do not accept insurance.
Before coming in for a session, be sure you are hydrated! Please avoid lotions, deodorants, and makeup if possible. Also, please be sure your hair is dry.
Still have a question?
Send me a message and I will get back to you as soon as possible!
Contact Me
Some nice words from my clients

"I received multiple ALT treatments from Palmer over the series of a couple of months and loved every aspect of it! I have a lot of inflammation I suffer from and noticed a significant increase in the quality of my life after getting these treatments. The whole process is also extremely relaxing and soothing! I will definitely be making time to get these treatments weekly from her!."
– Adam

"Palmer was very professional and explained the process and benefits of ALT clearly. I appreciated that she did not waste any time getting into the session. The space was very clean and I appreciated that she took every precaution like sanitizing, washing her hands and wearing a mask throughout my entire visit. If you are thinking about a gentle way to treat and rid your body of any toxins and/or are suffering from autoimmune disease, chemo, etc., I highly recommend you look into Palmer's ALT services!"
– Valerie

"Palmer is kind, gentle, and extremely knowledgeable in what she does. I felt totally at ease and relaxed after my treatment, and she educated me on exactly what she was doing and the benefits of it. I would recommend her to anyone seeking ALT."
– Perry
See All Reviews
Address
211 S 17th St Suite B
Nashville, TN 37206
Phone
Email